Do you have a recipe for the Best Basic Meat Marinade that you always go to? If not, I highly recommend that you give this one a try and don't forget to write it down, because this is one you won't mind using over and over!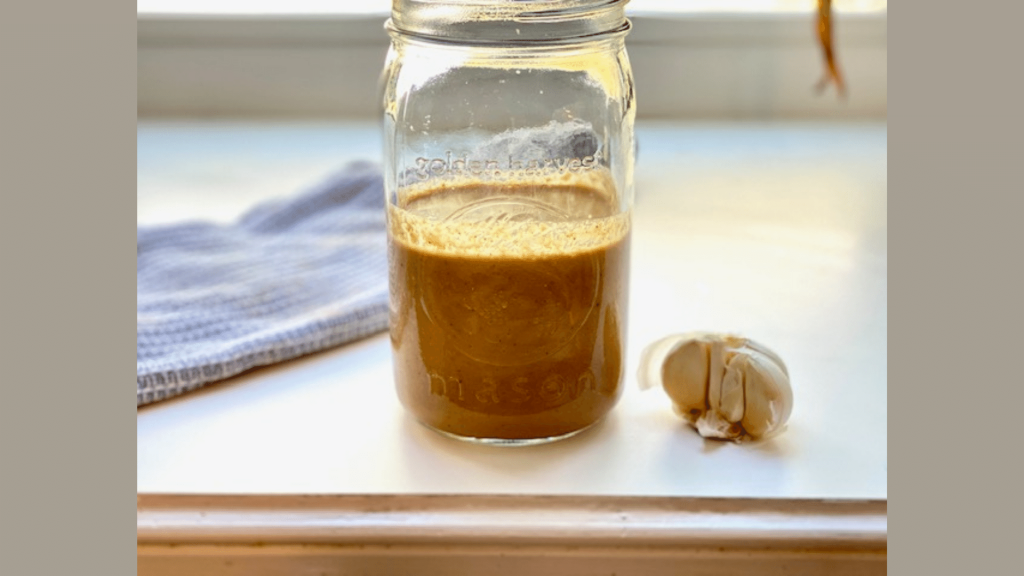 It is always my goal when writing a post on this blog to uplift my reader and inspire them to do something great. I don't have a lot of flowery words on the topic of meat marination, but this is one of my favorite go-to recipes and I would not be a good steward of this platform if I didn't share it with you. So, here is a simple gift. You'll have to muster your own inspiration and poetry on the topic, but maybe that will come when you taste your first bite of juicy steak, seared to perfection and marinated in my very best basic meat marinade.
I'm going to cut to the chase and keep it here at the top of the post. I know it can be annoying when you find something you want to make and you have to scroll for what feels like forever to get to it. I'll tell you all about it under the recipe. If you'd oblige me to read it afterwards and perhaps leave a comment on how it turned out for you, I'd appreciate it.
This basic meat marinade is good for poultry, beef, pork or fish. It is quite versatile. I just throw all of the ingredients in my nutribullet. I don't even bother to peel my garlic. So without further adieu, the recipe:
Yield: enough marinade for 4 lbs. of meat
The Best Basic Meat Marinade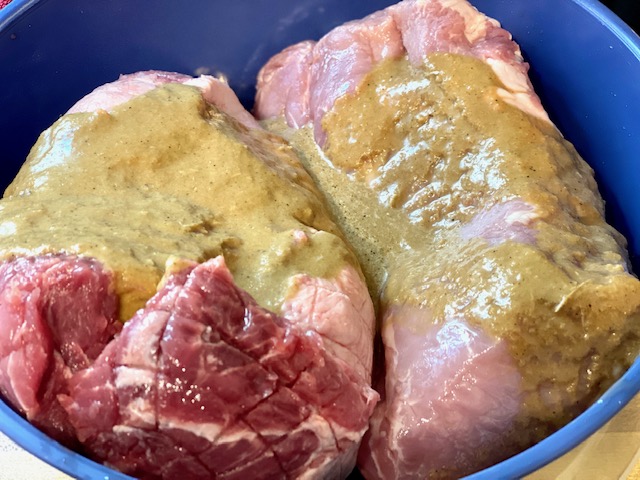 This marinade is based on what I remember the McCormick meat marinade packet tasted like. It is so easy to throw in the blender and use on any kind of meat. It is especially good on steak, chicken and fish.
Total Time
2 hours
25 minutes
Ingredients
1/2 medium onion- chunked
4 (or more) whole cloves of garlic
1/2 cup soy sauce
2 T worcestershire sauce
1/4 cup neutral oil
1/4 vinegar (I use balsamic or whatever I have.)
1 tsp prepared mustard
1 tsp hot sauce (or to taste)
1 tsp oregano or thyme
1 tsp black pepper
1 tsp ground coriander
Instructions
Throw all ingredients in a blender and puree until smooth. Taste and adjust seasonings as needed.
Pour over meat and make sure all parts are covered. Marinate for 4-24 hours. Note: You don't want to marinate fish for more than a couple of hours, It will make it mushy.
Grill, sear or prepare meat as desired.
Write some poetry about how delicious your meal is.
Notes
I usually don't even bother to peel my garlic, It really doesn't matter as it will be pureed in the blender.
From Memory
Do you know the flavors and smells that transport you straight to a specific place and time in history? My favorite memory-smells are fresh cut grass, the smell of rain, and fresh mulch. I can close my eyes, take a deep breath and find myself revelling in the pure joys of the first days of a childhood summer. There are tastes like orange push up ice cream and fried chicken that transport me to the fellowship hall of a Baptist church in South Georgia and a beautifully marinated and grilled piece of steak and a baked potato take me to the kitchen table, surrounded by my mom, dad and brother.
There's only one Marinade
My parents always grabbed the little McCormick little blue packet of meat marinade at the grocery store when steak was on the menu. I was an Air Force brat and there was no shortage of beautiful steaks at the commissary. That was one luxury that we got to enjoy pretty often.
As an adult, steak is an extra special treat. It deserves extra special treatment. One day, I decided to recreate what I enjoyed as a child. Wouldn't you know? That the little blue packet of marinade was nowhere to be found!
The Making of a Masterpiece Meat Marinade
I even looked on Amazon and couldn't find it! I did the obvious thing and set out to make it from scratch. Through trial and error, I have what I think is very close. The coriander, soy sauce and garlic are what really set it above the rest.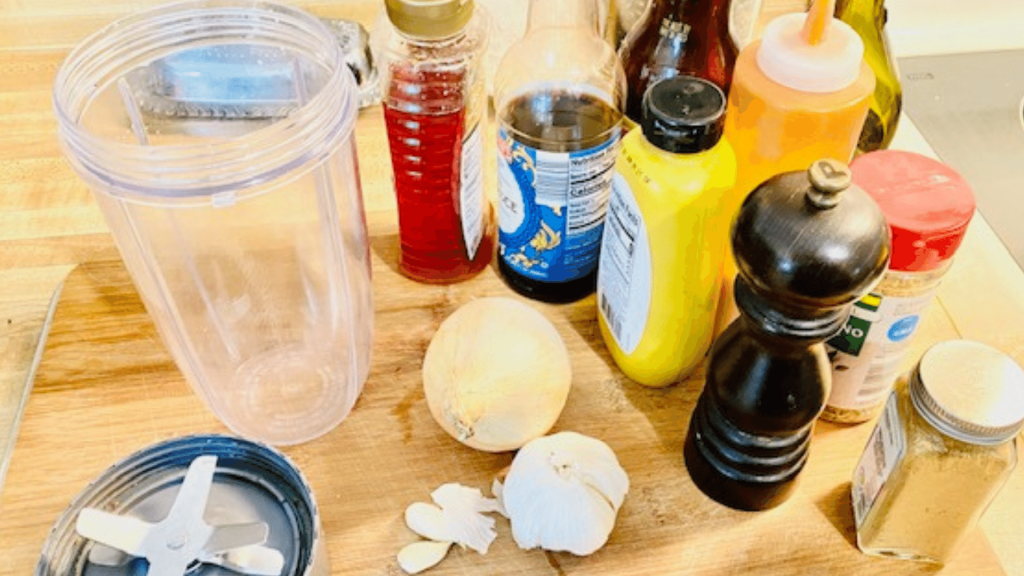 I have found that this recipe is fantastic on beef, chicken, pork and fish. It is my favorite on beef and fish. I remember when I was a kid, my dad caught a small shark while fishing in Florida. My dad cut that bad boy up into steaks, marinated it in "the marinade" and threw it on the grill. That was at least 30 years ago. I'm still thinking about it. Make the marinate, cook the meat, thank me later.
Keep Dreaming!
Ashley