January is upon us and its time to look at the first chapter in Part 2 of the Lifegiving Home. The topic of January is Framework for the Home. Sally emphasizes the role of the home's "conductor" and discusses the importance of yearly planning.
A drive I can depend on
I live in the foothills of the Appalachian Mountains. My town is hilly, for sure, but I usually have to drive for a good 30-40 minute haul to bask in real mountainy goodness.
However, there's this certain spot on a certain road and if the weather is good, I know I'm going to get a gorgeous glimpse of the Blue Ridge Mountains. Its quick, but I know when to expect it and my expectations are always rewarded with a brief snapshot of purple mountain's majesty in all its glory. It doesn't disappoint!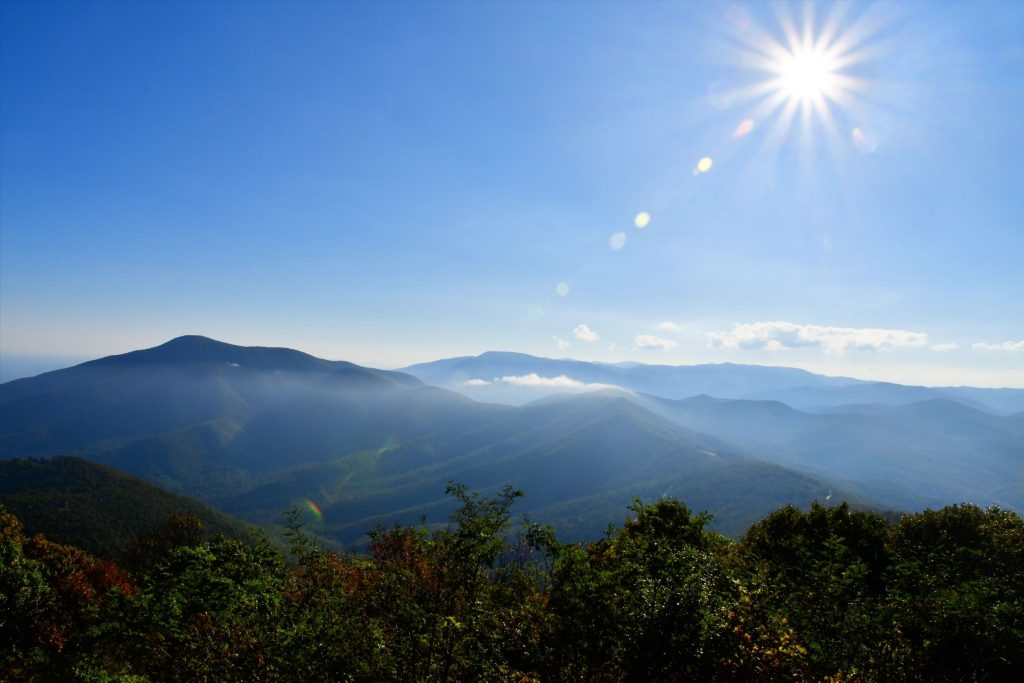 Unmoved
When I turn on that particular road, I've come to depend on the fact that that view is waiting for me. In the same way, I've learned to depend on the fact that if I come to God with a clear heart and mind, He's going to be there. In fact, the Bible calls God our "Rock." I can expect that when I turn to Him, He's going to be where He's always been, right there waiting for me.
I'm depending on it. He hasn't let me down yet. Sometimes my view is clouded with the fog of sin or distraction, but when the my weather clears, He's always there. Unmoved.
A Firm Foundation for a New Year
With this view in mind, I'm jumping head first into 2022. Who knows what's going to happen this year? I don't know what craziness others might dream up or what the weather will be. What I do know this: Regardless of all else, I can depend on God to be my solid rock.
So, with fearlessness and confidence, both feet planted on a firm foundation, we begin our trek into 2022.
A Lesson from the Classroom
When I was a teacher, I loved the teacher workdays before school started. I would sit for hours in the quiet of my classroom. I would write down exactly what the students were to be studying for every single week of the school year. It was my blueprint for the year and kept me on track. I never needed to guess what to teach (the how was a different story.)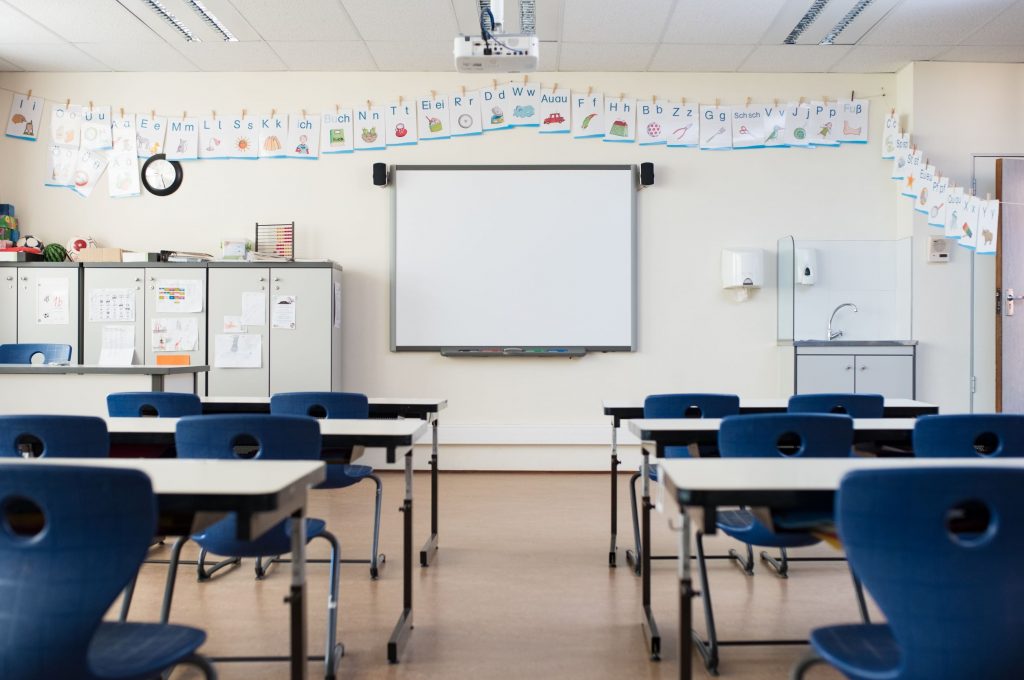 This practice is something that translates very well to the home. Of course, we don't know exactly what is going to happen every single week, but we know when birthdays are, and holidays. We can outline the important upcoming events, school and church functions and planned vacations or surgeries. We can write in the things that we hope to accomplish and set some deadlines for ourselves.
Structure is not Limiting
There is something beautiful about structure. I'm a creative for sure and I love freedom. Too much commitment and a full calendar stresses me out. Planning is different. It is not limiting as I once thought, but it is the supporting framework for all of the amazing things that happen in our lives.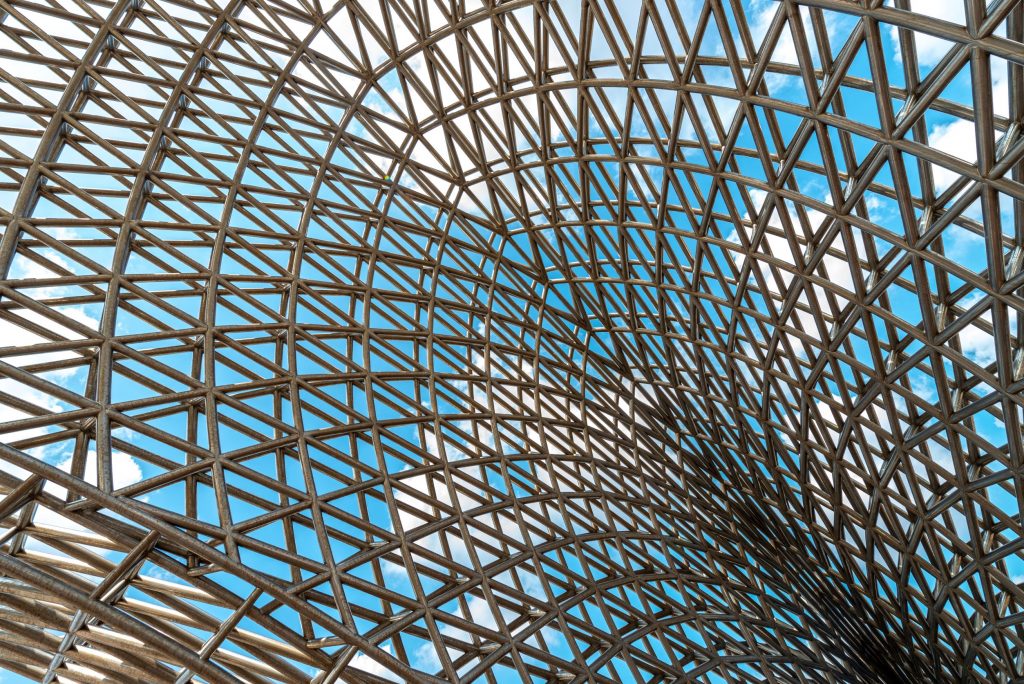 In fact, the Bible is full of verses that teach us the value of planning. Here are just a few:
Suppose one of you wants to build a tower. Won't you first sit down and estimate the cost to see if you have enough money to buy it? Luke 14:28

Commit to the Lord whatever you do, and he will establish your plans. Proverbs 16:3
My framework for my home
I took a page out of my teacher book and I wrote out every birthday, holiday and important event, week by week. In The second section I have written out areas that I want to focus on and some action steps to complete. I have written out New Year's resolutions for as long as I can remember, but those usually amount to little more than wishlists. This time, I have a plan. Here is the form I used. I will include a PDF if you want to keep my cute fonts, and a Word File if you want to modify it for your own needs.
PDF
The Word Document:
A Few other things
This is the framework for the home that I am starting with. I am expanding from there. Some of my biggest weaknesses are the routines and habits that I have established in my home. I am going to address these by writing out routines for my morning, midday and evening, as well as checklist-type routines for my children. I will expand on this later this month. Flylady has a wonderful app that allows you to put in your routines and keep track of everything. The best part is it's free! It has been a great tool to keep my scattered mind on track.
What are some things that you are doing to improve the framework of your household? Have you read this Chapter in The Lifegiving Home? What stood out to you? What do you plan to work on this month. Let me know in the comments below! We are better together! And if you haven't joined the challenge yet, hop over to our facebook group to see what this is all about.
Here are the links to some other ladies that are going through the book with me and their thoughts on the framework for the home:
Sarah Santos has a wonderful post on creating home as an Expat: My Home, Your Home, Our Home.
Rachel Bourne shares a little bit about each of us and her perspective on this upcoming challenge on her vlog at Bourne4Homeschool